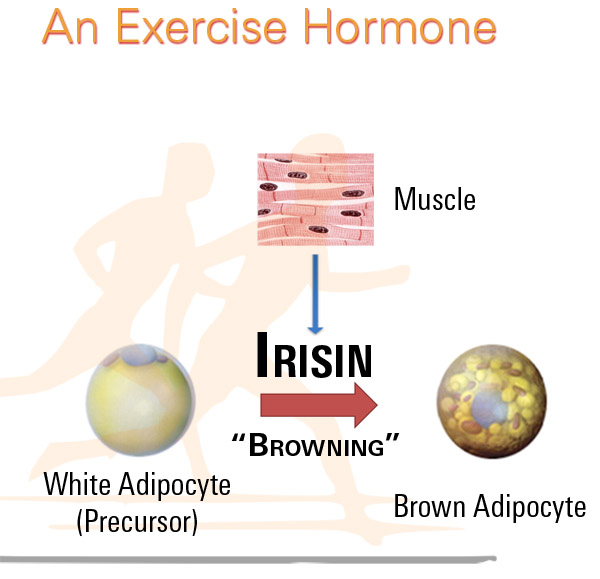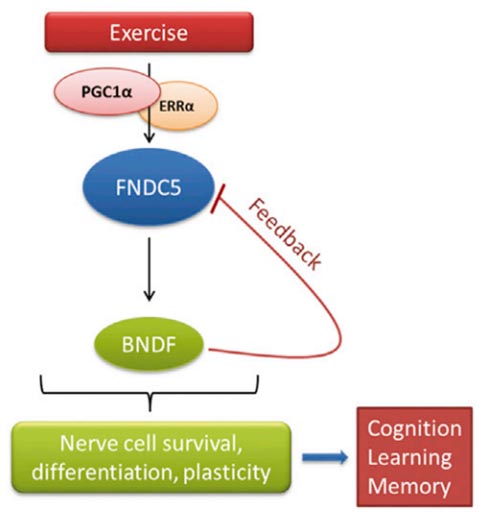 Model of the hippocampal PGC-1α/FNDC5/BDNF pathway in exercise. Endurance exercise stimulates increased hippocampal Fndc5 gene expression through a PGC-1α/Errα transcriptional complex. This elevated Fndc5 gene expression in turn stimulates Bdnf gene expression. BDNF is the master regulator of nerve cell survival, differentiation, and plasticity in the brain. This will lead to improved cognitive function, learning, and memory, which are known beneficial effects of exercise on the brain.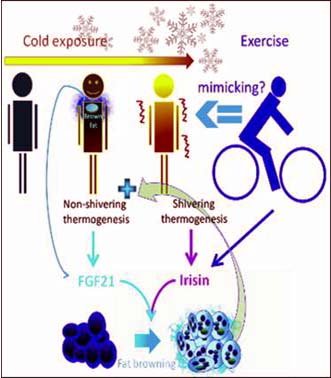 Nonshivering cold exposure increases FGF21, which may be a brown adipokine.
• Irisin and/or FGF21 upregulates brown-fat-like program in human adipocytes
• Exercise may be a shivering mimic exemplifying muscle-fat thermogenic crosstalk.
Figure from: Cell Metabolism, Volume 19, Issue 2, 302-309.
Irisin HPLC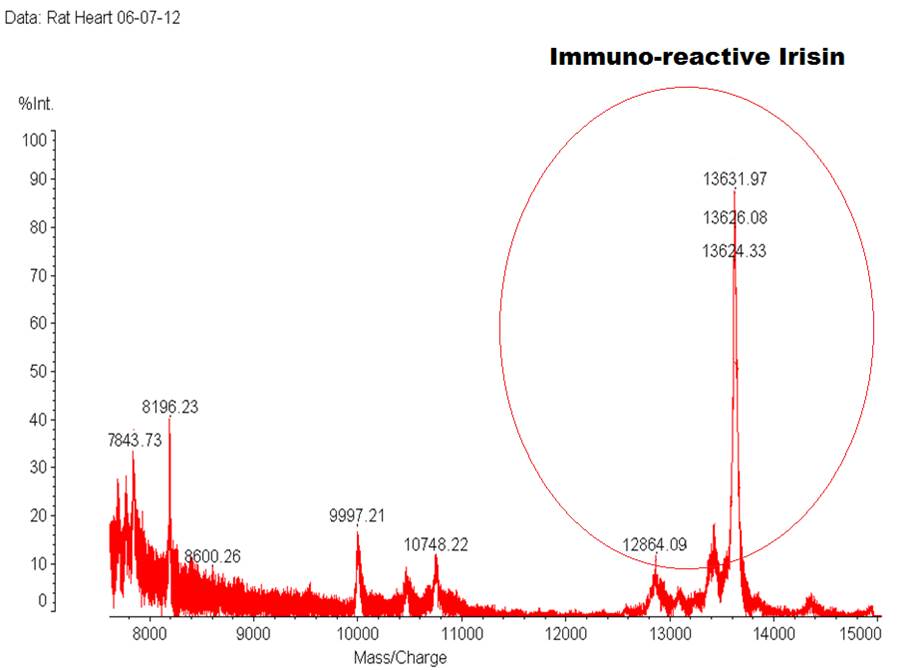 Irisin levels in human plasma before vs. after a meal, measured by irisin ELISA (EK-067-29)
Measurements consistent with independent Mass Spectrometry results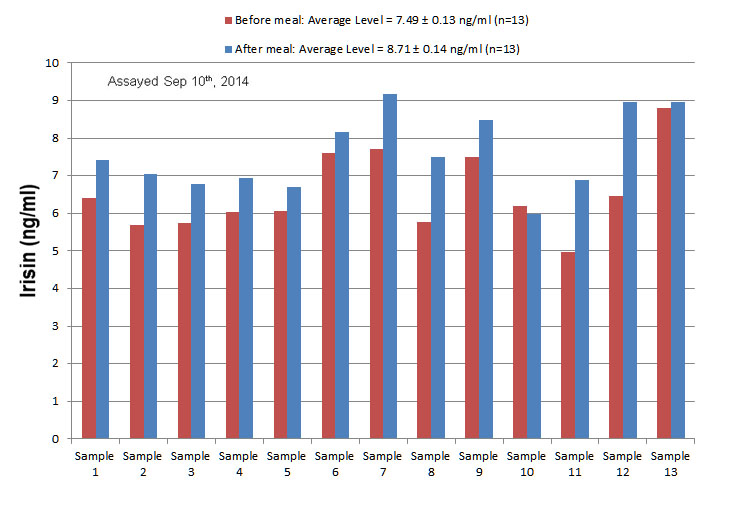 Irisin levels in rat plasma, measured by irisin ELISA (EK-067-29)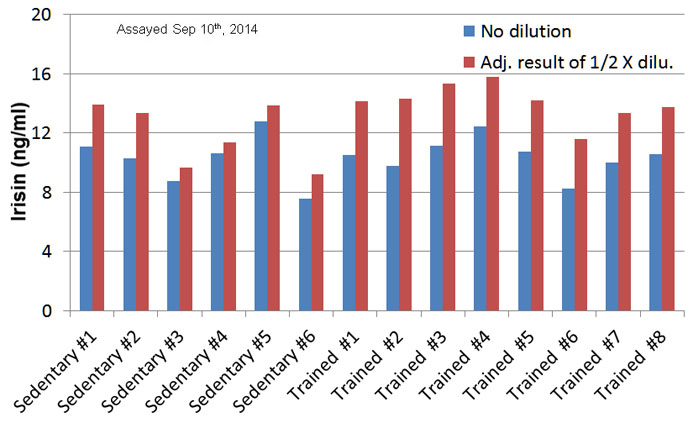 Irisin levels in mouse plasma, measured by irisin ELISA (EK-067-29)