99%+ of the antibodies we sell are produced by us in-house. We can therefore provide several services not available with typical buy-and-sell options.
Transparency of antibody source and hosts
Antibody validation by immunoassay, immunohistochemistry, Western Blot, immunoprecipitation with mass spectrometry analysis, etc.
Reliable antibody supply
Production of proprietary antigens
Custom antigen synthesis and subsequent custom antibody production
Ongoing research opportunities both in-house and in collaboration with the scientific community



Antibody Validation for Specific Applications
Some antibodies work well in assays (e.g. RIA, ELISA), while others are more suitable for immunohistochemistry or Western Blot. We evaluate our antibodies in a variety of conditions to determine their specificity, sensitivity, and binding affinity. We can then assist you in choosing the right antibody for your particular research application.
Antibody Specificity
Antibody specificity is primary tested via immunoassay, comparing binding to various potential antigens. Specificity is also often tested by immunohistochemistry, using negative controls with pre-absorption of targeted peptides/proteins. The ability of an antibody to detect its targeted antigen in different biological samples (e.g. blood, tissue) is validated using various purification processes (immunoprecipitation, western blot, HPLC) and mass spectrometry analysis.
Reproducibility and Reliability
For each of our in-house antibodies, we also synthesize its unique antigen. This ensures purity and consistency of antigen source. Antibodies are also raised in large batches, with a single source providing up to a 10-year stable supply for the general scientific research market. Strict QC/QA procedures and inventory systems are in place according to both ISO9001 and CE regulations to ensure all of our antibodies are traceable back to the original source.
Scientific Research and Publications
Since we raise our own antibodies, we can conduct a variety of in-house research. Additionally, we provide our antibodies to select collaborators in the scientific community for additional antibody characterization. These ongoing research programs support our efforts in antibody validation, product development, and quality improvement. These findings are then often presented at scientific meetings and/or published in peer-reviewed journals.
Examples of our independent research when characterizing our antibodies can be found below.
Neuronostatin Antibody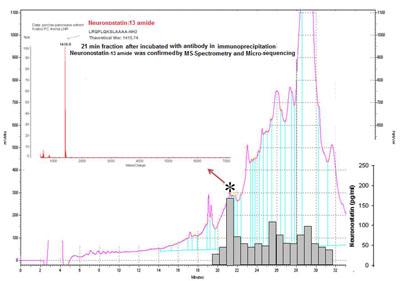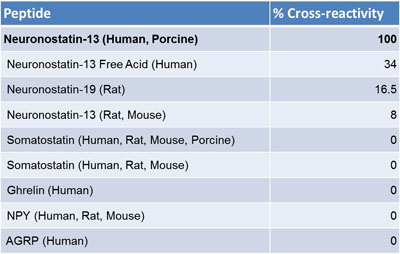 Phoenixin Antibody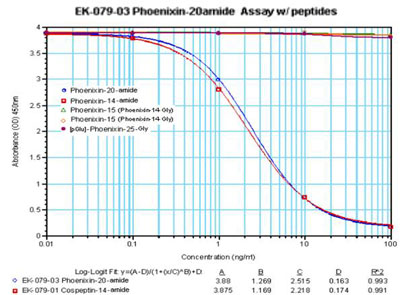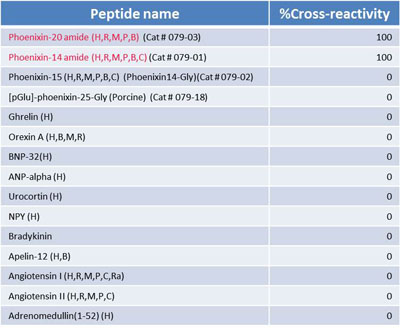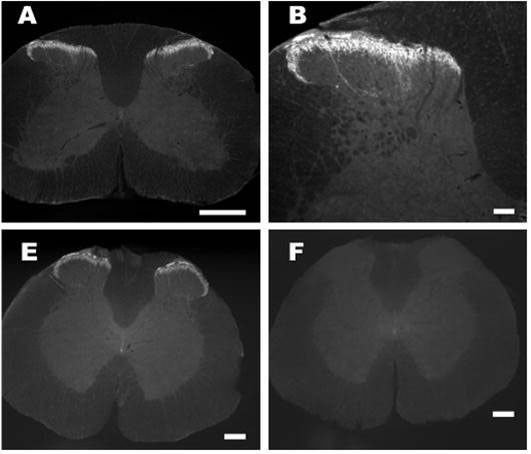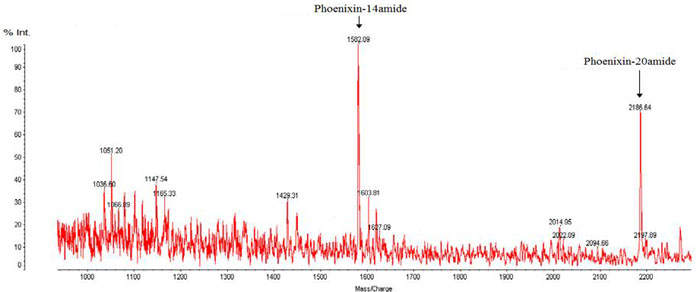 Human INSL 3 Antibody